Found two really sweet items at a yard sale this weekend–both are from Mexico and over 30 years old: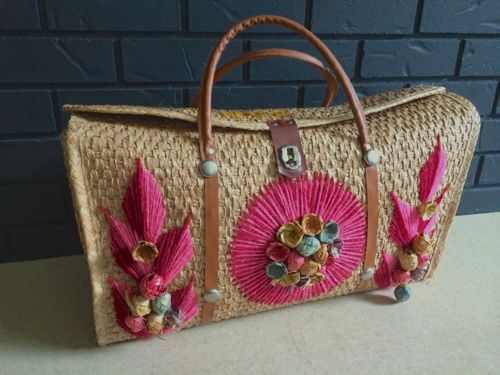 I love this woven suitcase. I'd love to use it as a picnic basket, but I worry it's too fragile. The yard is fluorescent pink–it's remarkable how bright it is. Tell me what to use this for, please, Internet.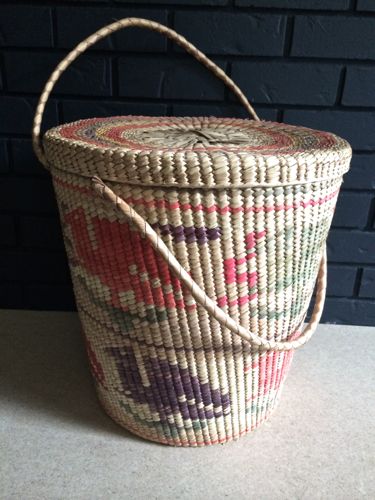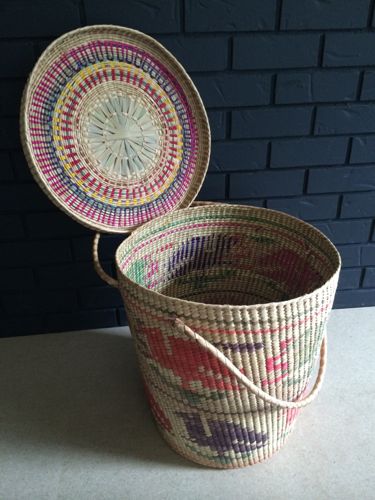 This basket is also in incredible shape for its age. It's about 16″ high and 15″ in diameter. I have no idea how to use this one, either. But the seller was eager to sell–when he saw I was interested, he talked himself down to $10 for both. How could I not?
We also came across something a little pricier: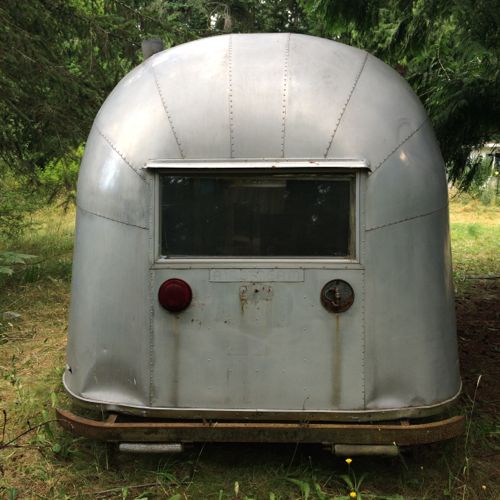 The seller wanted $7000 for this 1958 Airstream. It was in rough shape, and we just aren't ready to put that much work into it right now (we've got plenty of projects as it is!), but someday we'd love to have a restored camper guest-house on our property.
Ok, tell me what to do with my beautiful handwoven baskets now. Thank you.